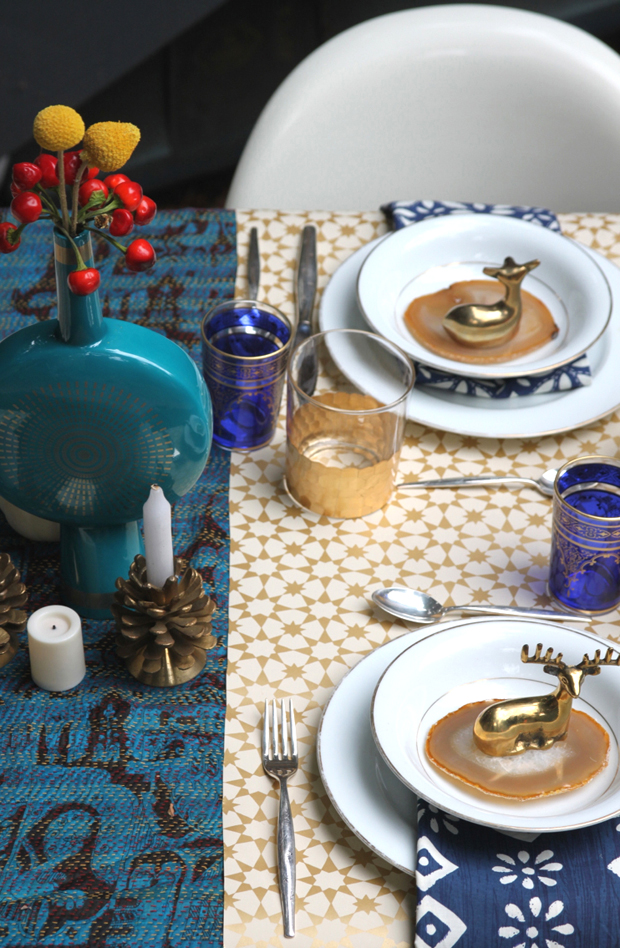 Armed with accessories in blue, white and gold, I designed a 'Morocco meets winter-wonderland' tabletop for Zinc Door this year.

Mixing vintage and modern like I do…the result is an eclectic, electric mix of metalics and merry motifs that make for a festive, but not boring tabletop.
Click on over to get the full story and to see Anne Sage's table-top too!
Also, the winner of the table-top styling challenge in my e-course is going to win a $200 gift card to Zinc Door, so if you haven't yet submitted your Holiday Tabletop you have until Dec. 15th to do so!!