Today, we are so excited to share our collaboration with Native. Here at Jungalow, it's our mission to bring good vibes home–so we thought to ourselves, why limit those vibes to the home? Why not bring good vibes to alllllll the little nooks and crannies (including our arm pits!)? Hehe. So we, along with Native, are thrilled to bring you a collection of jungalicous deodorants and body washes that bring botanical magic right to your vanity.
The Process
Working with Native to design our collection of deodorants and bodywashes was really (really!) fun and went far beyond just designing the packaging.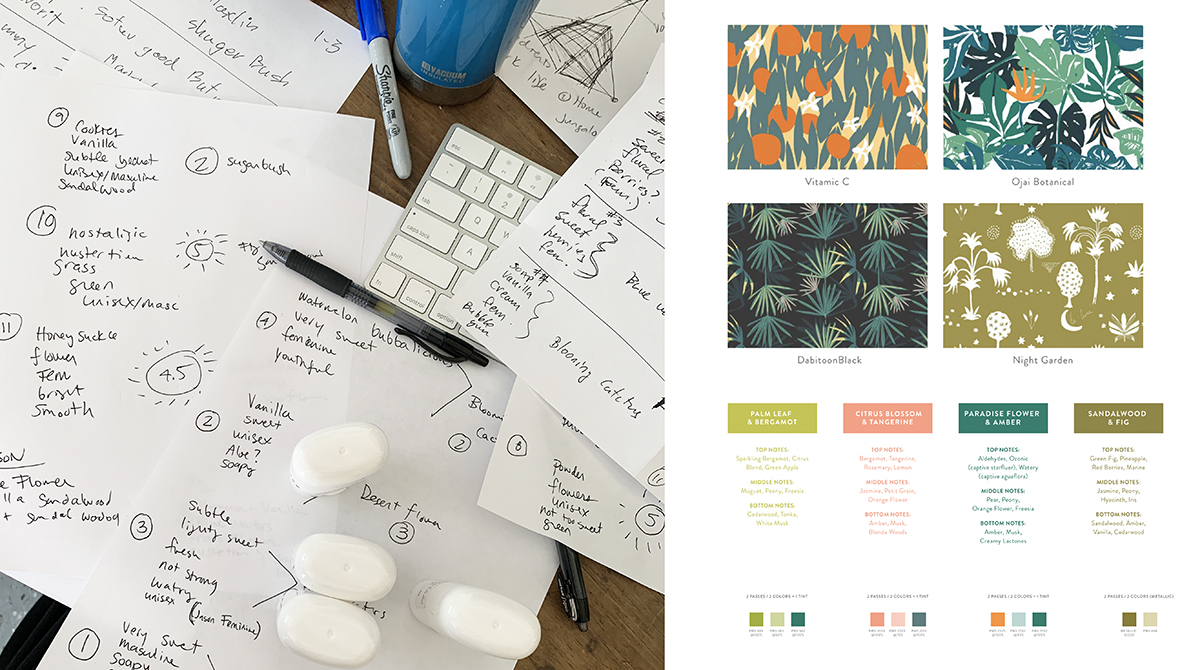 We actually had the opportunity to design the scents as well, testing dozens of fragrances to create a truly transportive experience. Knowing that smell and memory are closely linked, I spent a long time thinking about the places I wanted to travel to through the fragrances. I thought about some of my favorite spots around the world, and designed the collection with those places in mind.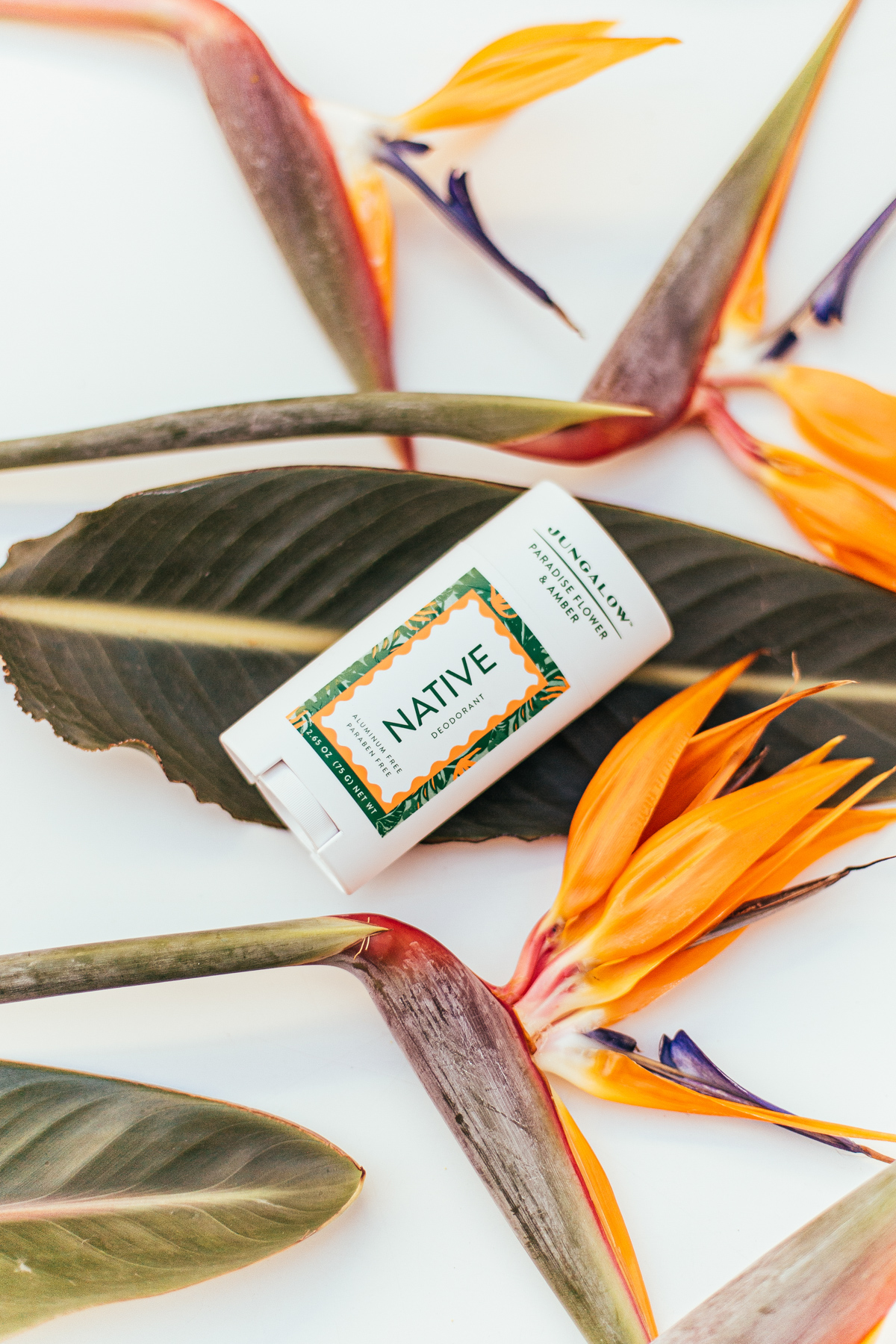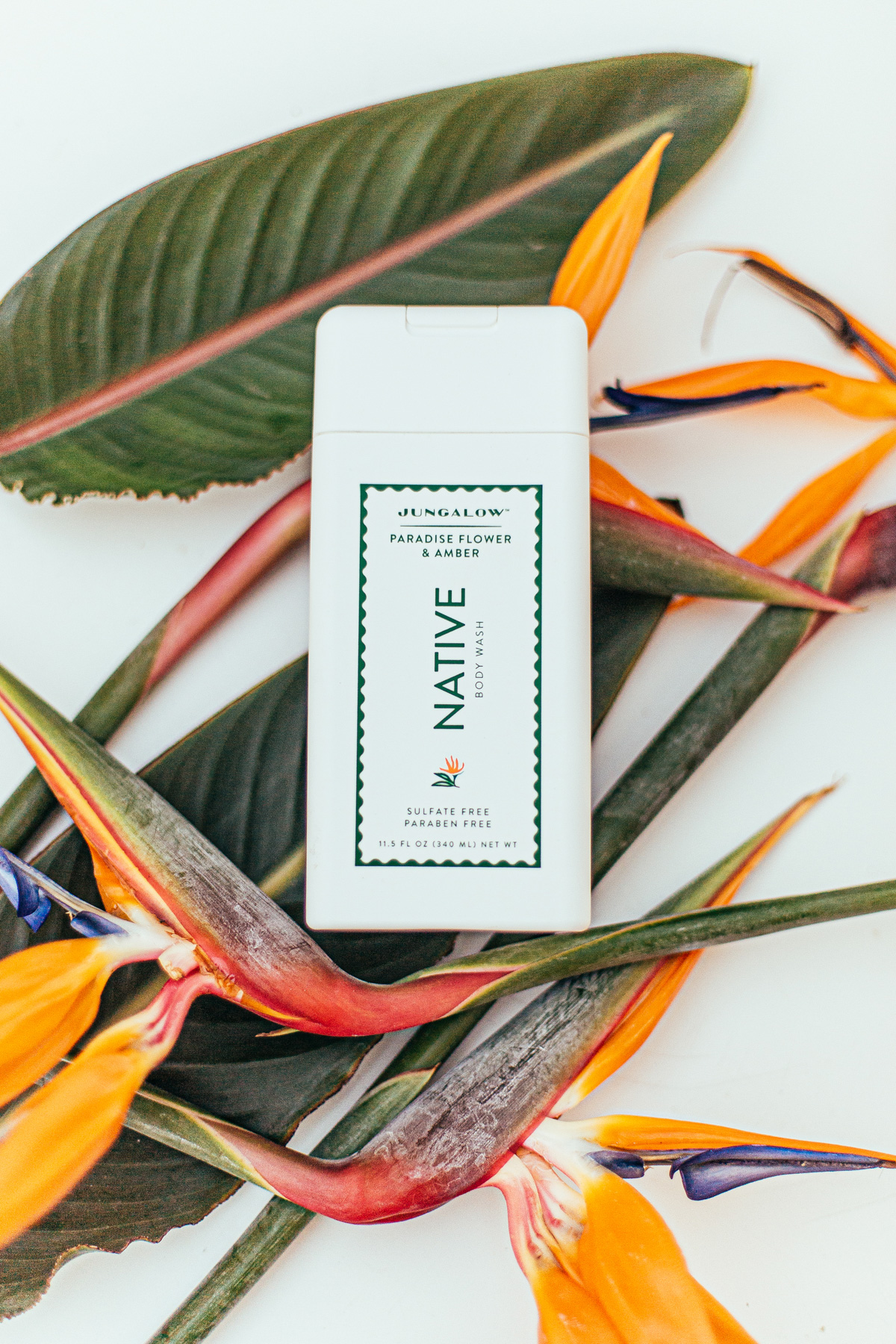 The inspiration behind Paradise Flower and Amber is my native Northern California upbringing.  Since I was a child, paradise flowers have always captured my imagination with their bird-like features and breathtaking bold colors. Amber, with its warm notes of patchouli and vanilla bring me right back to summers in Berkeley, tanning on warm rocks and hiking through Tilden Park.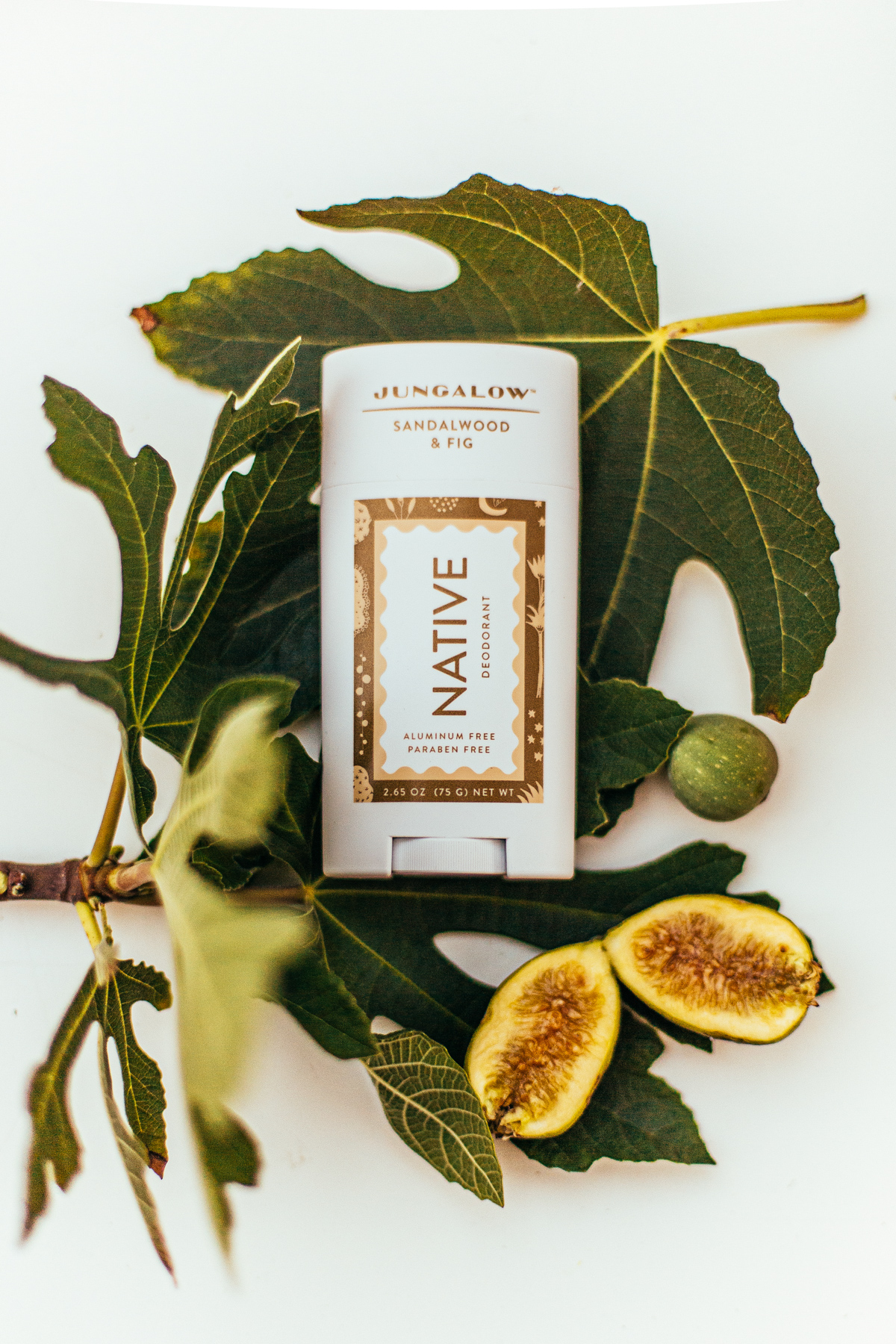 The Sandalwood and Fig fragrance was inspired by my trip to India last year. The fragrance reminds me so much of the scents I encountered wandering through the open-air flower market in Jaipur – warm and a little bit spicy with a clean, earthy feel.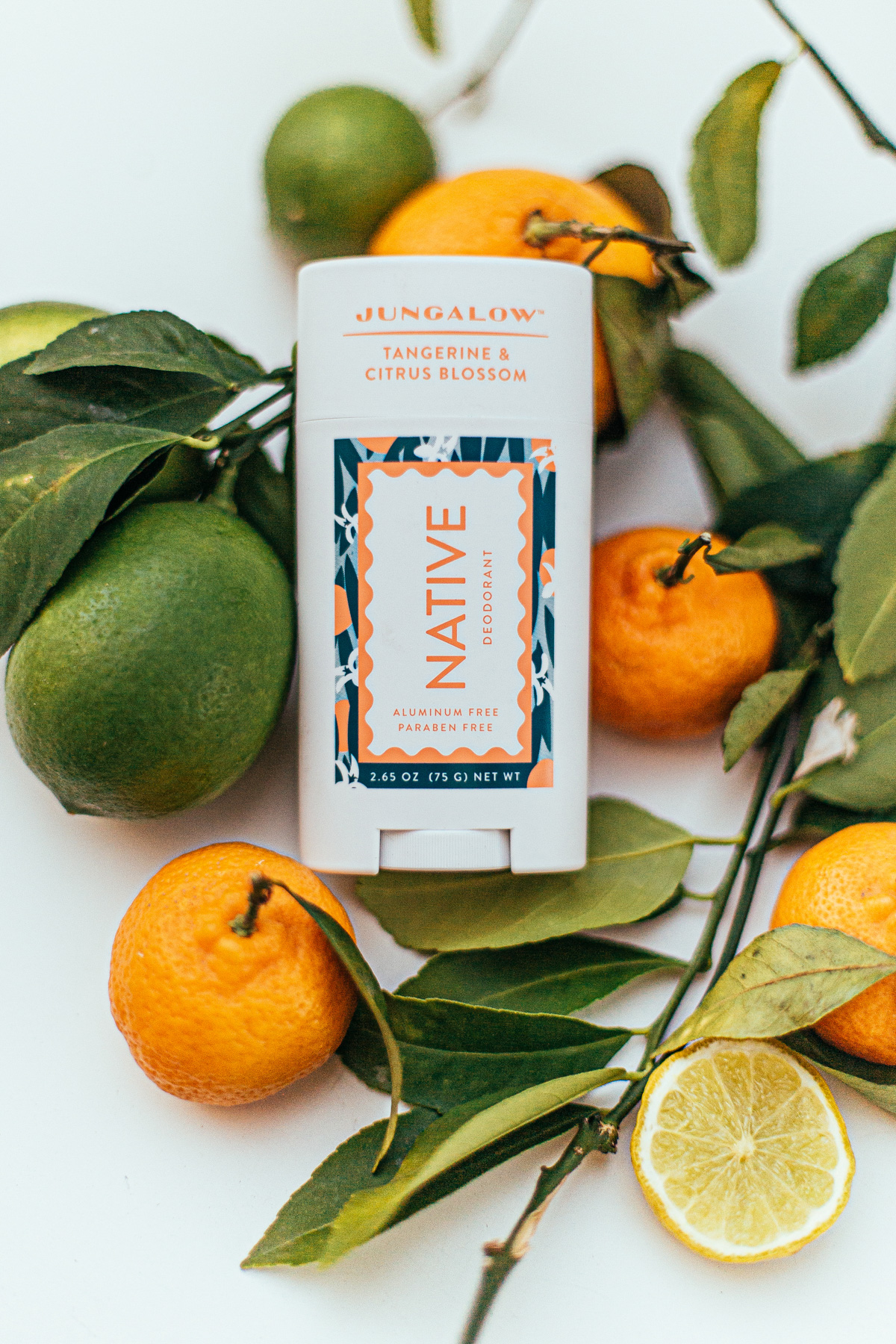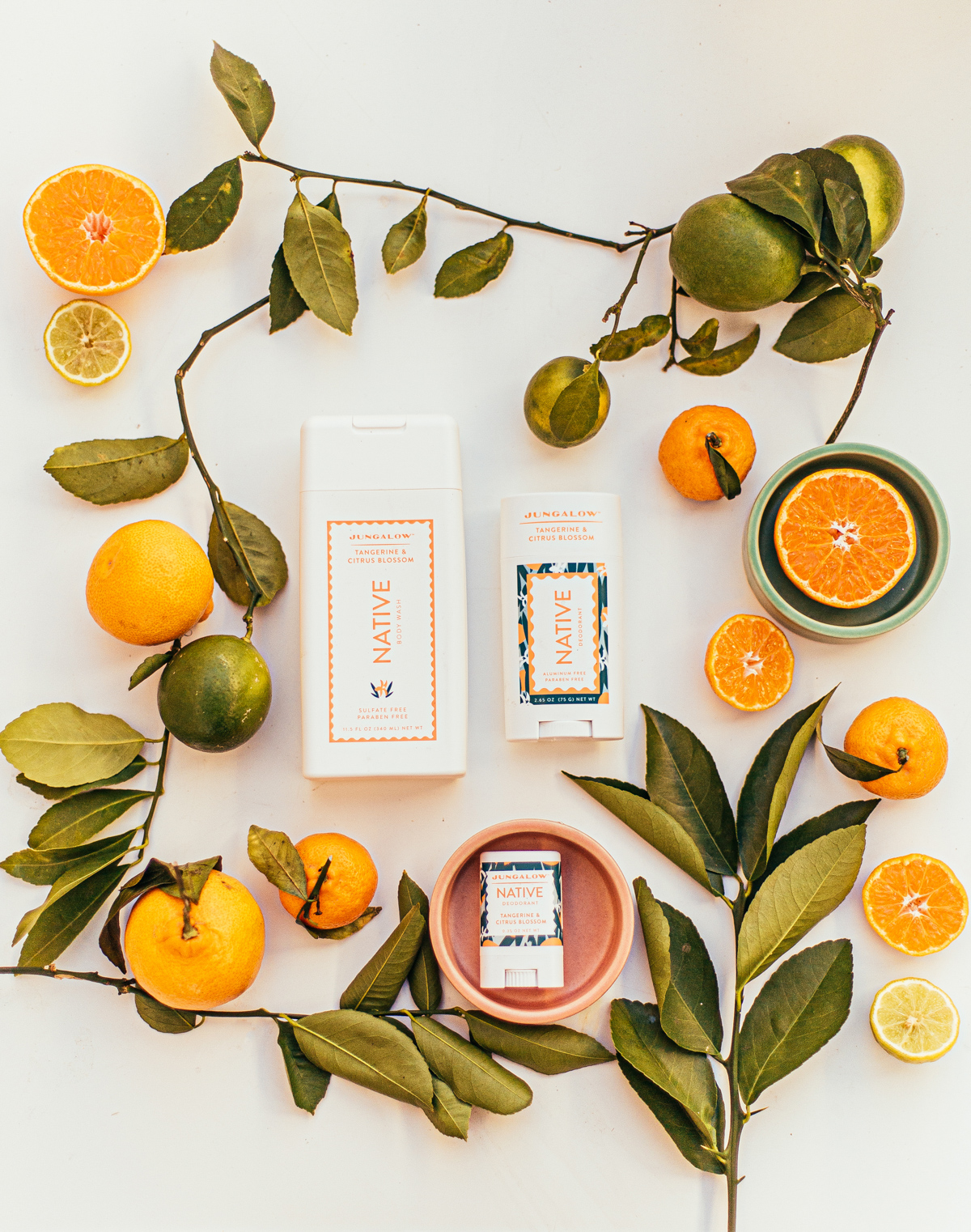 The Tangerine and Citrus Blossom scent was inspired by Morocco–where riding through the countryside on trains the perfume of the citrus trees was totally intoxicating — in the best way possible.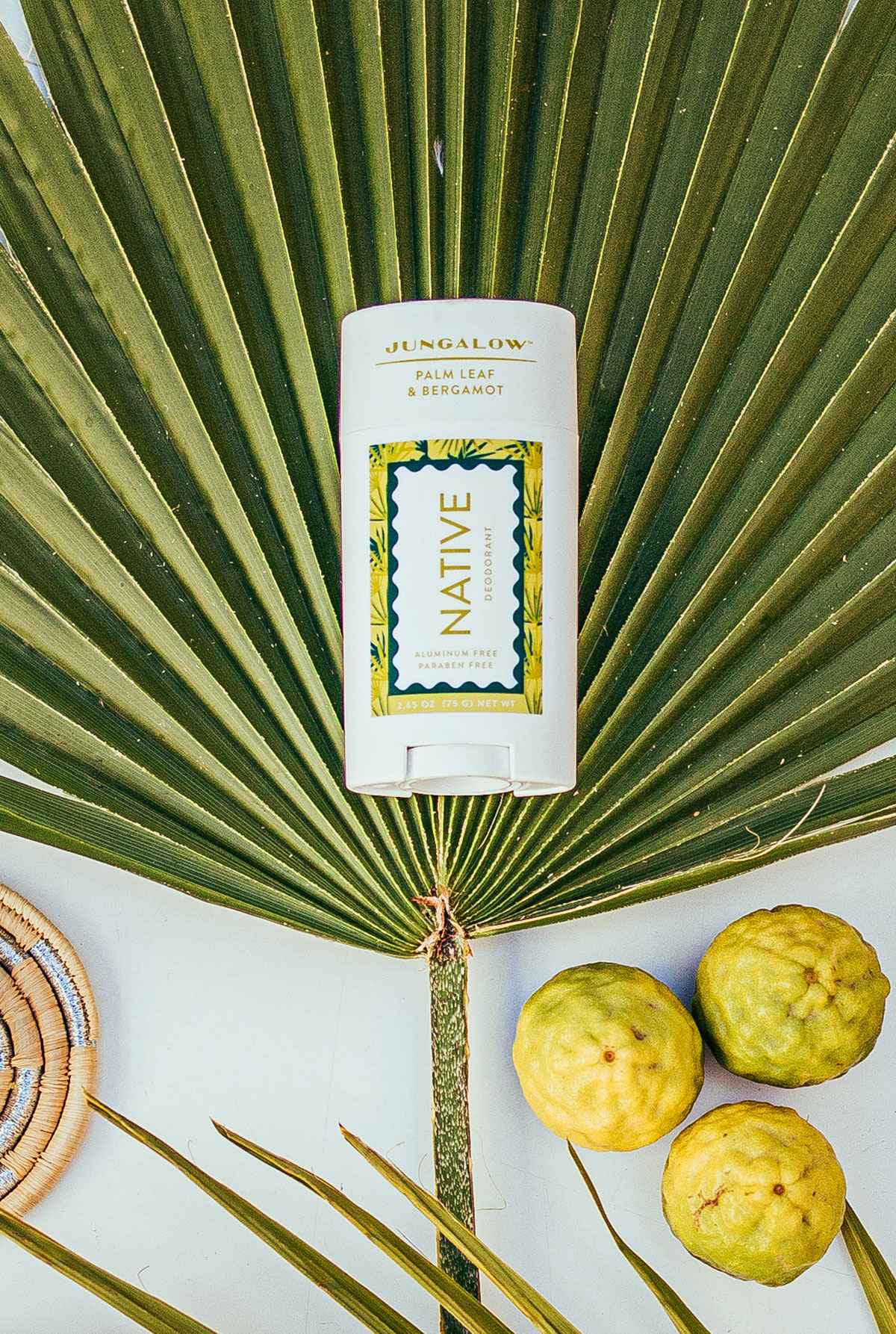 Palm Leaf & Bergamot was inspired by Calabria, in Southern Italy (the toe of the boot). I spent many summers there back when I lived in Italy in my 20's. The white-sand beaches, the bergamot groves and just the very sexy atmosphere!! This scent takes me right back there!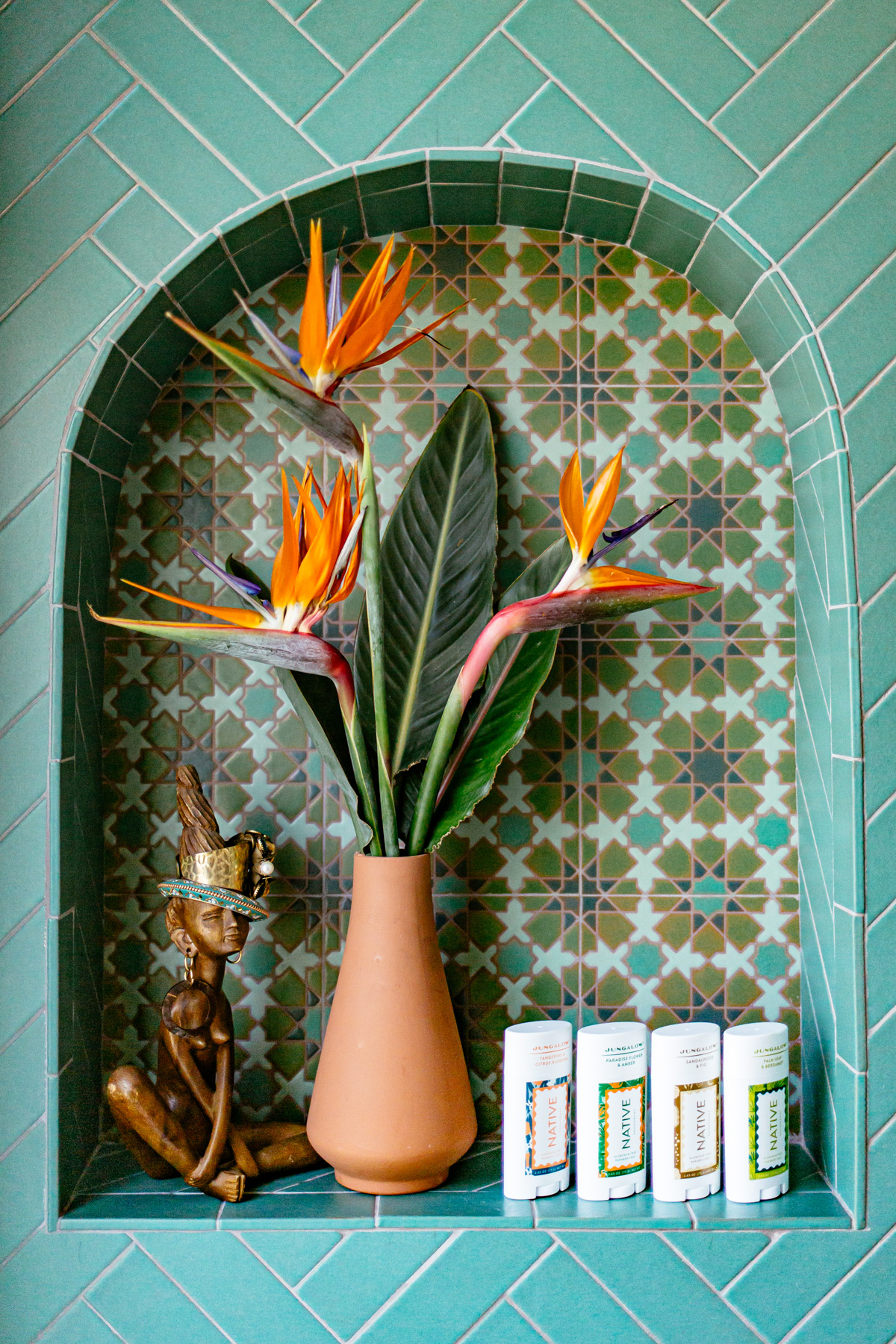 Native deodorant is aluminum-free, paraben-free, vegan and cruelty-free and like Jungalow, Native is working towards building a more sustainable company. As part of that initiative, this collection includes a plastic-free version of the deodorant in Tangerine & Citrus Blossom (WOOHOO!!!) that will be available on January 26th! One percent of plastic-free sales go toward 1% for the Planet to help local environmental nonprofits. (Yes, we'd love it if the whole collection was plastic-free, but we're thrilled that Native has taken this huge leap into offering a plastic-free option, and now it's up to us consumers to prove that we love plastic-free and want all of our personal care items to be that way!).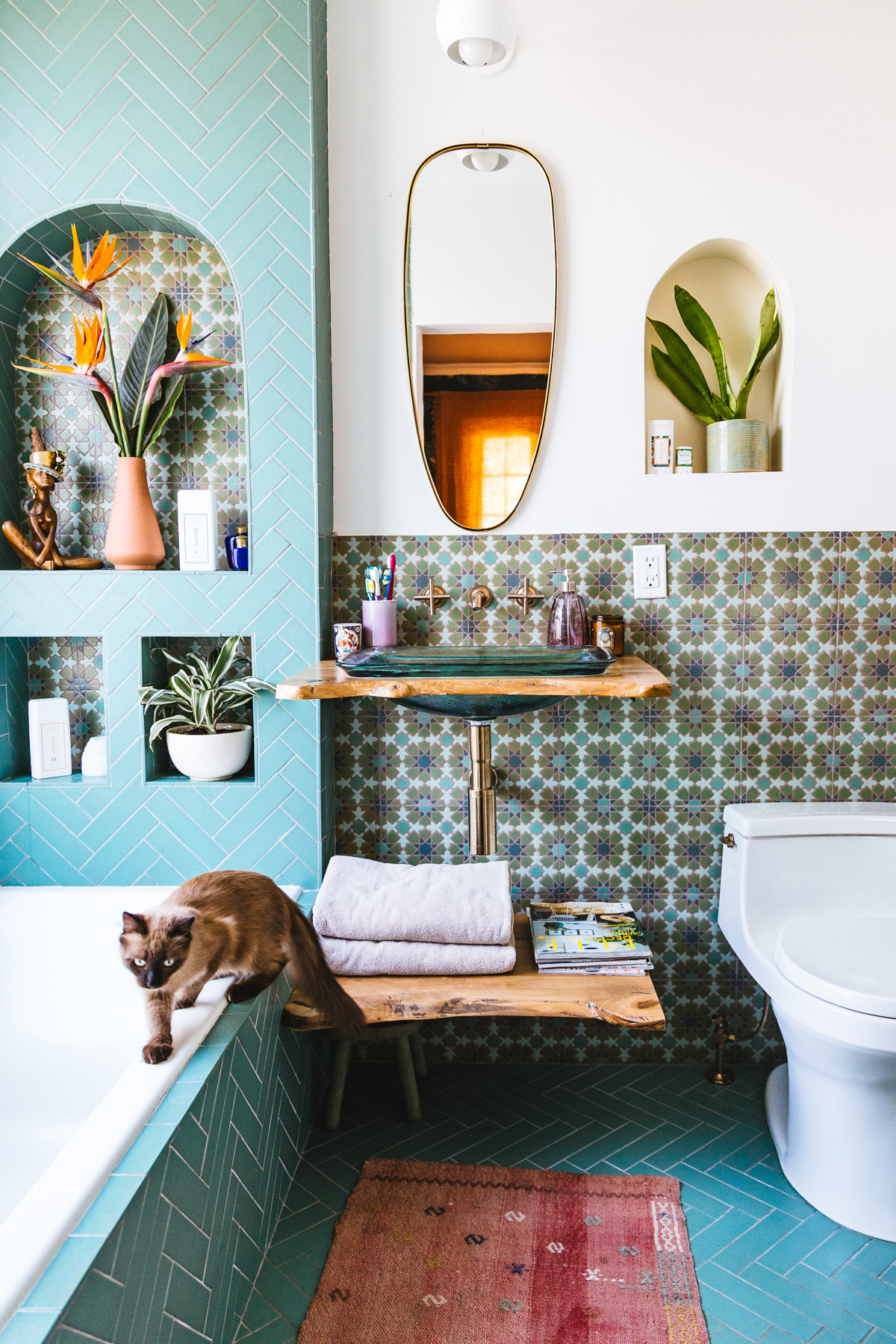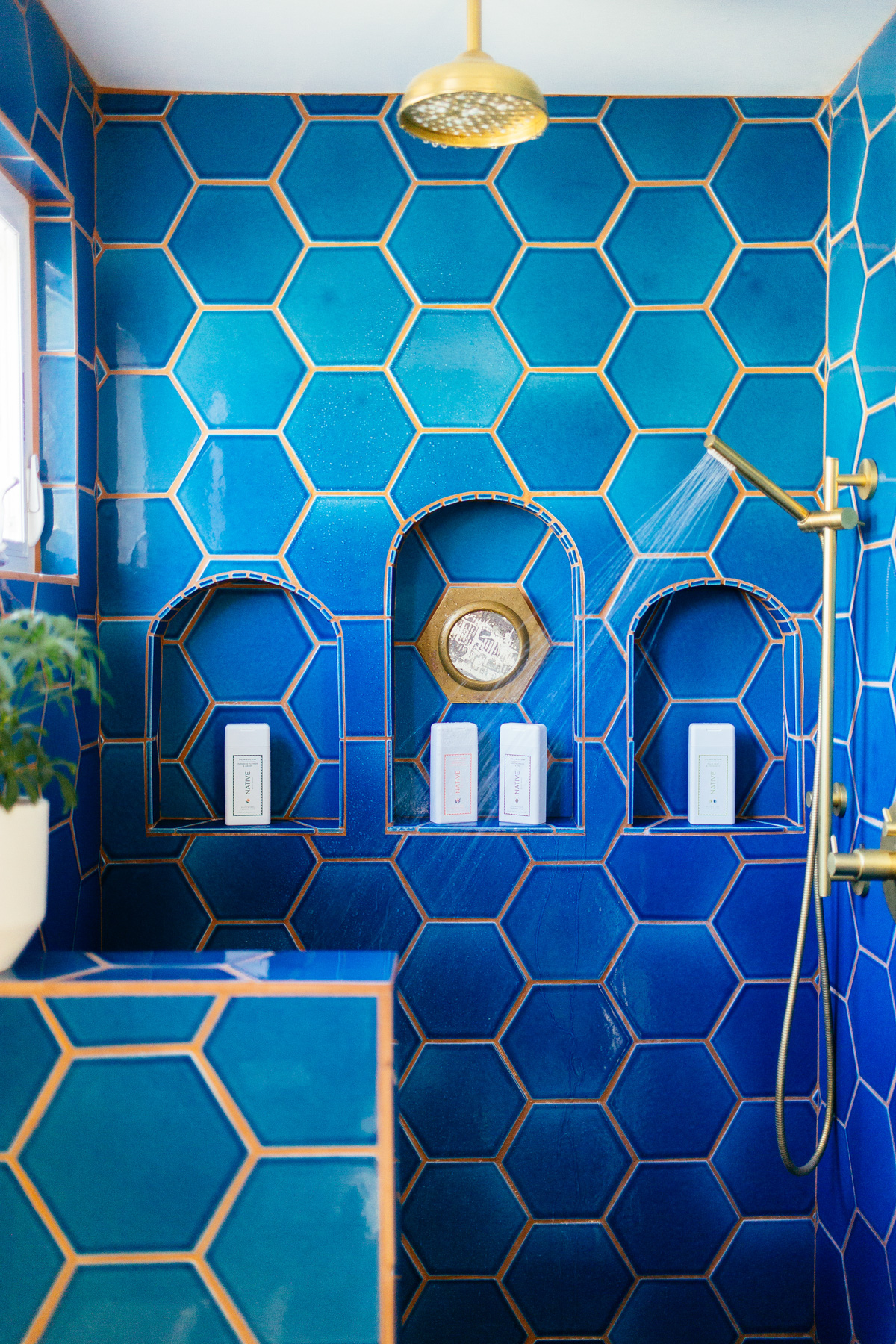 The Jungalow X Native deodorants and body washes are available in the Jungalow shop. And if you're looking for more, check out nativecos.com for all the scents, sizes, and plastic-free (coming January 26th!) options! We hope you love them as much as we do and we can't wait to hear where they transport you to!
xx
~Justina