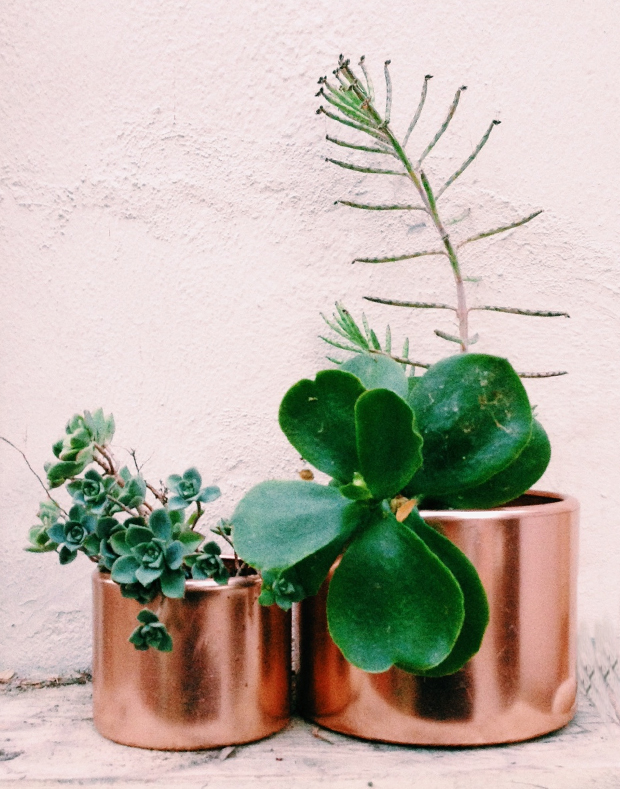 Plant-heavy week over here on JB est 1979? Perhaps, but let us not forget that this is the jungalow–and in the jungalow flora is queen.
So, remember when I got back from Copenhagen and I had copper on the brain? Well, it's still lingering and I'm finding that it's beginning to rival even brass when it comes to my major metallic crushes. Yesterday while out shopping for a big project I got going on where copper is a major player, I came across this collection of copper canisters, and instantaneously thought to myself–planters! (And if you've taken my interior styling class, then you know how I feel about the combo of botanicals and bling, right?!?)

A super-easy DIY, I simply drilled three holes into the bottom of each canister for drainage, added the proper soil and gave the copper pots some succulent love.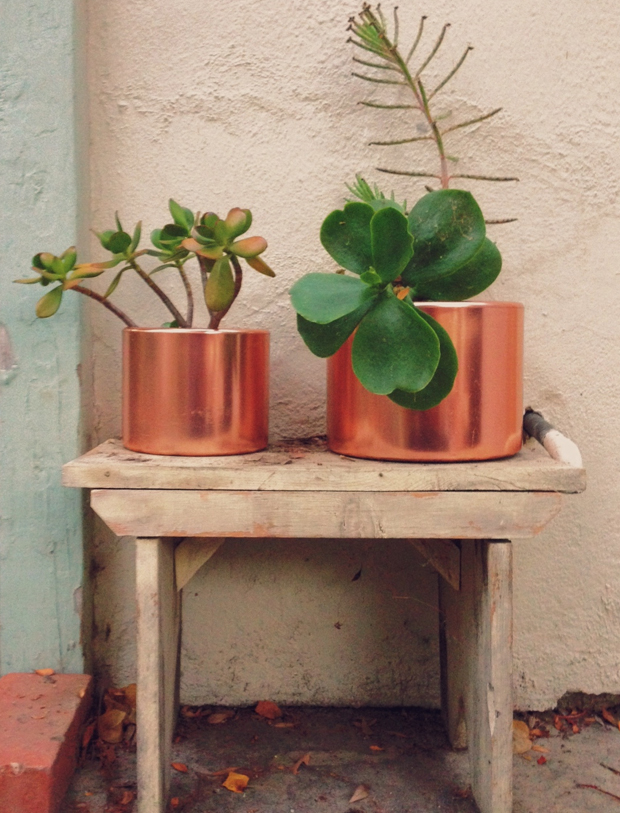 Done and done. Easy as pie. Actually way easier than pie. Like easy as breakfast cereal. Or easy as an apple with peanut butter or something.
Here are some resources for affordable copper canisters so you can make your own affordable copper planters: 1. /2. /3 /4 
Oh and since I hate for things to got to waste, stay tuned for what I turn the canister lids into!! Yep. That got your brains churning now didn't it.